"Storytelling is about connecting to other people and helping people to see what you see." -Michael Margolis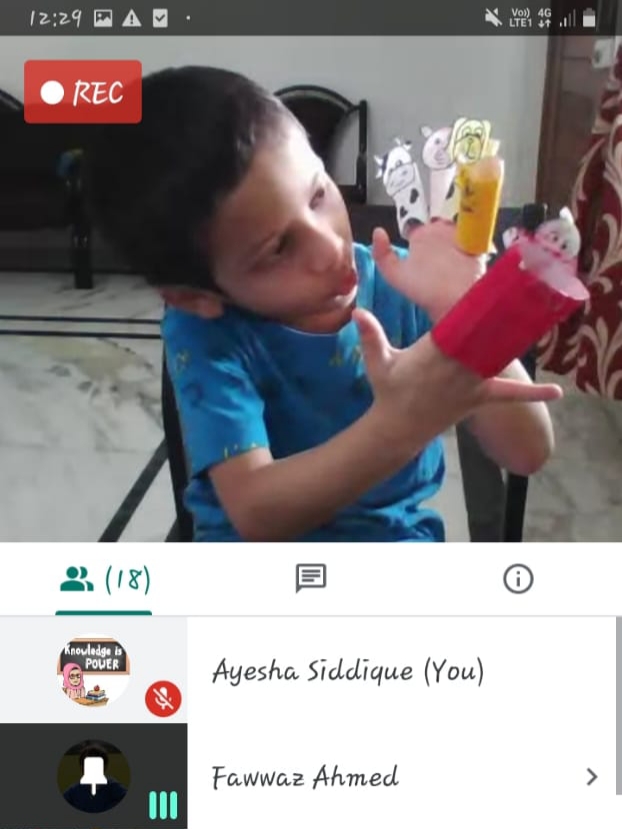 To allow our students to enhance their communication and presentation skills an 'Online Storytelling Session' was organized for first graders on Friday.
Young children have an innate love of stories. Storytelling is a unique way that encourages students to use their imagination and creativity. It increases willingness to communicate their thoughts and feelings and most importantly enhances listening skills.
Students were asked to fill in a google form to participate in the session. Keeping up with the essence of PYP we implemented a student agency and gave them the ownership to choose their favourite story. A lot of students showed interest in participating and exhibiting their presentation skills. Before starting the event we agreed upon some mutual essential agreements that helped in the smooth completion of the event.
The participants used beautiful props, costumes, and flashcards for storytelling. They confidently presented their story. It was a wonderful experience to organize our first remote event. The participants were facilitated with certificates after the event.