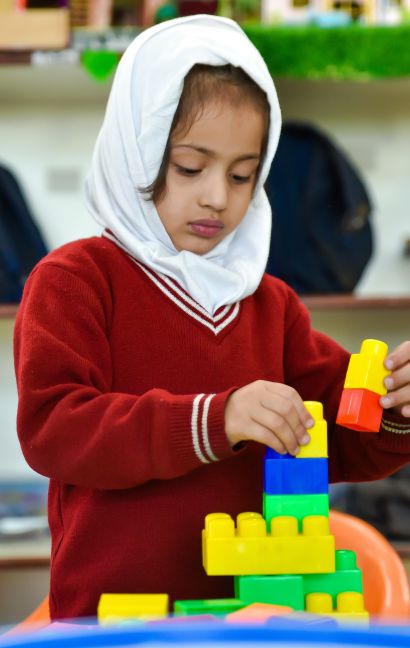 Criteria & Process
Admission at EPS is a carefully thought-through process. We do not cater to any specific section of society or class. In line with Hadith (lifestyle and guidance of Prophet Muhammad – peace and blessings of Allah be upon him), gaining knowledge is obligatory for every Muslim man and Muslim woman. Therefore, we give equal importance to both genders. In order to preserve our core values, the final decision of admission rests solely with the school management.
The Process
Parents receive the application form and syllabus for the concerned grade. A date for competency level assessment (CLA) is announced for all grades except Nursery. The assessment copies are judged by specialist teachers, class teachers (in charge of the grade), finally by the management. After a thorough screening, the decision is based on the results and the parents' commitment and attitude. Results are declared over phone to the parents concerned within a week.
Sibling Policy
The Management will grant admissions to the siblings of existing students with the following concession:
First Child – Full payment-no concession in any fee.
Second Child i.e. first sibling – Registration free and 50% off on Admission fee
Third Child i.e. second sibling – Registration free and No Admission fee
(Caution money, Annual Activity fee, and tuition fee will be payable fully.)
Admissions at EPS
We are currently accepting applications for the 2022—23 academic year.