EPSites represented Madhya Pradesh at WWF-India's Model Conference Of Parties 2021 (MCOP 2)
Model Conference of Parties (MCOP 2021) is an opportunity for students across the country to experience how various conventions are formulated to protect our environment and a sustainable future at the COP.
EPSites Madiha Arshad and Tasneem Khan were selected as delegates in the Model conference of Parties 2 (MCoP2), representing Madhya Pradesh. The weeklong conference was held from June 4 to 12.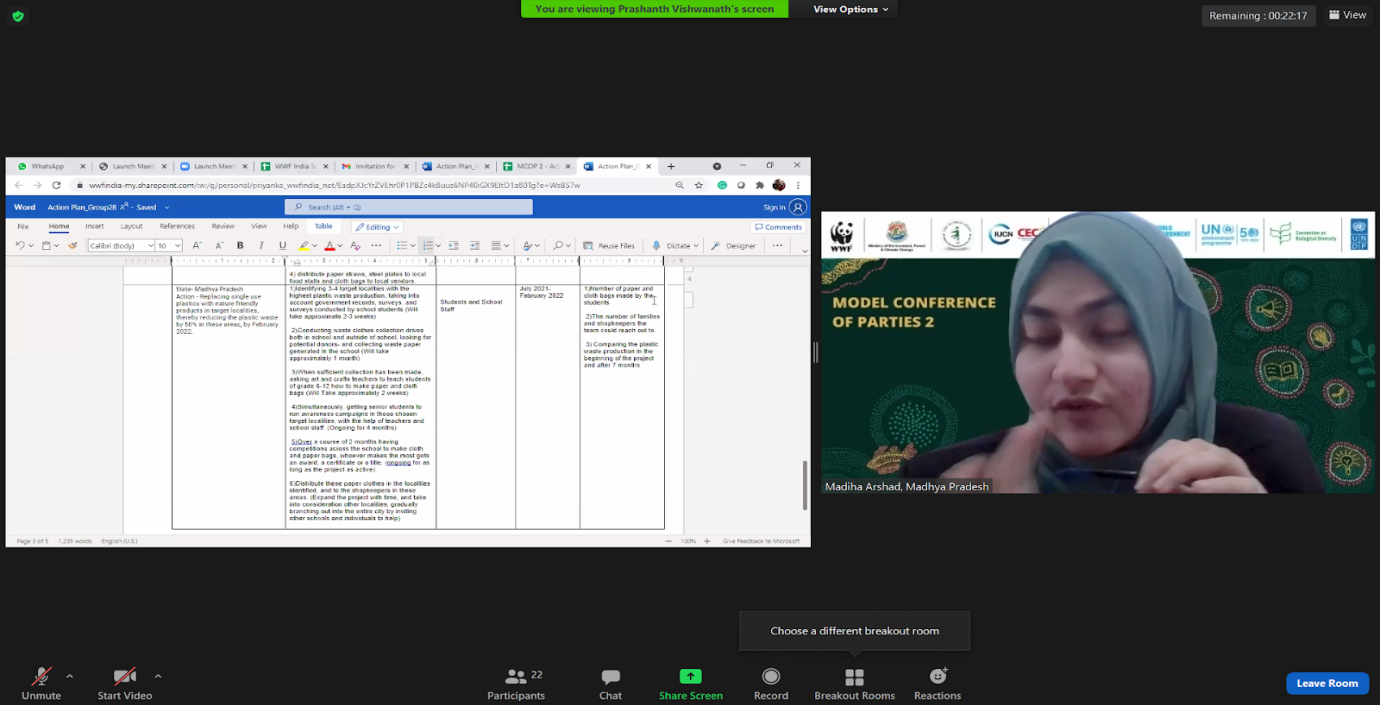 As many as 70 young delegates from different states learned, deliberated, negotiated, and formulated an action plan for the Conservation. Madiha and Tasneem were a part of the discussion and final implementation of action Plan-A- 'To reduce, and replace single-use plastics with eco-friendly materials by 2025.'
This conference allowed them to interact with students from all over the country, and find conducive and attainable solutions. Not only that but the students had the opportunity and privilege of learning from experienced experts in the field of biodiversity conservation, such as Sir VB Mathur, Dr. S.Kerkutta who is the advisor of MOEFCC, Chantal Robichaud from Canada, and many more.
"It was truly an enriching experience and was very different from anything that we have experienced before," shared the students. For four days, we learned about action plans prepared by UNEP, CBD, and other international organizations committed to solving the problems associated with climate change and the loss of biodiversity from some of the most learned people in the field. Perhaps the best part of the conference was how committed everyone was to find out solutions. The zeal and enthusiasm gave us hope for a better tomorrow.