"Win or lose; it's always how you play and compete that shows your strengths"
It was a pleasant winter morning to remember for the entire school on January 25. The day turned out to be an unusually surprising and exciting one, as our little bundles of boundless energy put their best foot forward to outperform each other. This was the first time; parents were invited to be a part of EY Sports Day as spectators as well as participants.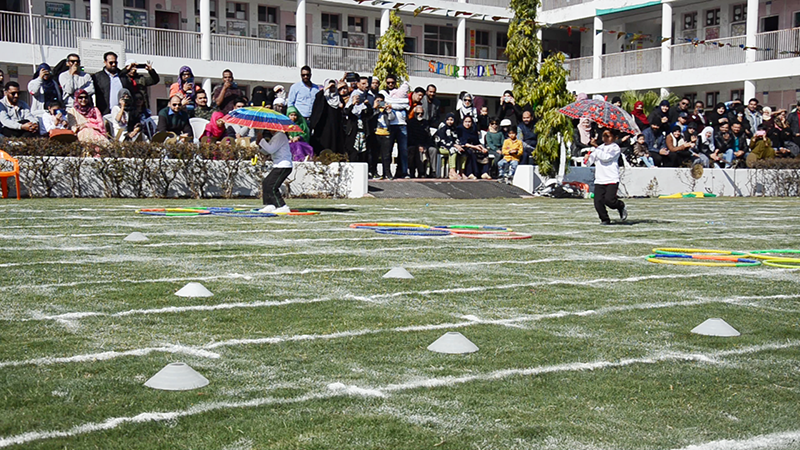 The event began with a calm recitation from the Holy Quran, which was followed by a welcome note by the Head of School, Javed Khan.
The performances began with National Anthem. Each student was encouraged to participate, keeping their strengths in mind. Song 'Sare Jahan Se Achcha' chorus at the end added the 'Republic Day' fervor to the event. The well-synchronized and coherent PE drills were a treat to watch. The young competitors displayed amazing sportsmanship and perseverance through all sorts of obstacle races, relays, and challenging tasks.
The bicycle race was a new entry in the athletic array. The tiny tots from Nursery gave a lovely Zumba performance leaving the audience enthralled.
The highlight of the event was the overwhelming enthusiasm and joy displayed by parents to participate in different challenges. It was one of those special, memorable days that will stay long in a school's memory.